B.C. Feng – International Missions Pastor
bingcheng.feng@cccm.net
Pastor Feng graduated from the Department of Biology at Peking University during the 1960's. In 1978, he entered the Graduate School at Academia Sinica in China and received his Master's degree in 1981. He then began his Ph.D. program at Michigan State University in 1982. After receiving his Ph.D. degree in 1987, he went on to work at Ohio University (1987-1991), Case Western Reserve University (1991-1993) and the Department of Pediatrics at Medical College of Wisconsin (1993-1997).
Despite being an advocate for atheism and individualism throughout his life, he was completely transformed by God's great love. He accepted Jesus Christ as his personal savior in 1991 and was baptized together with his wife and son on Easter Sunday in 1992. He then served as an elder at Chinese Christian Church of Milwaukee before receiving God's calling to become a full time minister in 1997 and was ordained as a pastor in 2001. Since the graduation from Overseas Theological Seminary in May 2001, he has served as international mission pastor at Chinese Christian Church of Milwaukee. His publications include: Song of a Wanderer – Beckoned by Eternity (1996), Leading Others to Christ (1999),  Authority of the Bible (2005),  Interpretation of the Bible (2007),  Difficulties of the Bible (2013); and DVDs: Faith/Science/Life (2002), We are the Witness of  God (2008), On the Bible (2011).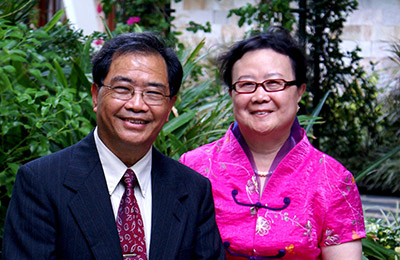 ---
Steve Chu – English Pastor
steven.chu@cccm.net
Pastor Steve Chu has been serving at CCCM since 2001, first as an assistant pastor, and now as English-speaking pastor. He graduated from University of Wisconsin- Madison (B.S. in Zoology) and Trinity Evangelical Divinity School (MDiv). Steve is married to his college sweetheart Nancy, and they have six children.  In his spare time, Steve likes to read, run, eat Nancy's cooking, and debating theology with his kids.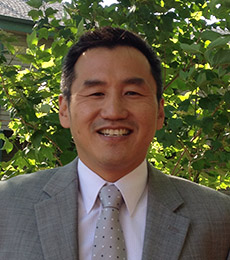 ---
Daniel Shyu – Chinese Pastor
daniel.shyu@cccm.net
Pastor Daniel first served as assistant to Pastor Peter Wang from 1993 to 1995.  He returned to CCCM in 2002, serving as Chinese Pastor since. He graduated from University of Wisconsin-Milwaukee (M. A. in Art History) and Taiwan's China Evangelical Seminary (M. A. R.). He has translated more than thirty books from English to Chinese. He enjoys good books and good food (not too exotic!!)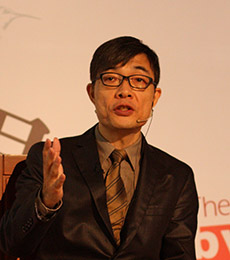 ---
Steve Jihn – Chinese Pastor
steven.jihn@cccm.net
Born in Hualian city, and raised up in Taipei city, Taiwan, Pastor Jihn cam e to Christ and became a born again Christian in his high school years. He attended Catholic Fujen University in 1980, and received his B. A. in Chemistry. He got his M. A. in Organic Chemistry from U. W. Milwaukee in 1988. For seventeen years, he had worked in the fields of food science and pharmacy. Meanwhile, he had been serving as deacon and then elder at CCCM before he entered into full-time ministry in 2005. He has a M. T. S. degree from China Evangelical Seminary North American and has been serving as the Chinese Pastor. He is married to Hai-Chi and they have a daughter, Alisha, currently pursuing her graduate studies.